Evaporator & Condenser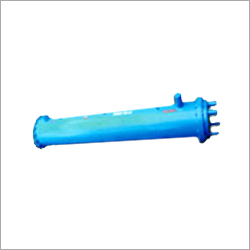 Evaporator & Condenser
Evaporator & Condenser

We manufacture evaporator and condenser which is energy-efficient. Evaporated condenser is one energy-saving heat exchanging equipment based on most advanced heat exchanging technology from broad, which integrates traditional condenser, cooling tower, water circulating pump, pool with connecting water pipe etc.

It has many advantages such as small covering area, convenient installation, low noise, water and electricity saving, investment saving, low running fees, non-pollution, long life and easy repairing, being the new-generation environmental-protected product, ideal substitution for traditional shell and tube condenser, as well as best choice for enterprises in fields of low-temperature processing refrigeration in chemical industry, medicine, industrial refrigeration, beer, beverage & food and building air conditioner refrigeration.
Contact Details

Dynamic Engineers (India)
An ISO 9001 : 2000 Certified Company
B-54, Hari Nagar, (Clock Tower),New Delhi - 110064, India
Key Personnel
Mr. Gurcharanjit Singh (Director)
Mr. Pritpal Singh (C.E.O.)